Tokyo Metro (Tokyo Subway) Tours and Activities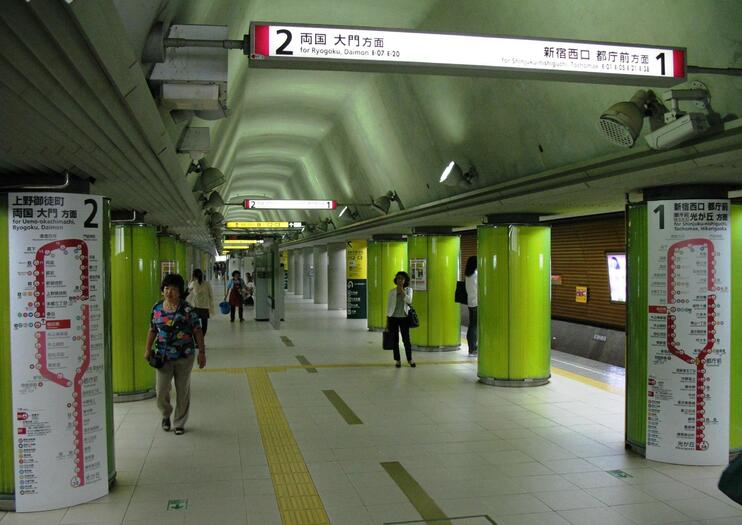 Tokyo's underground subway service is a major part of the city's enormous and efficient rail network. Two companies operate here—Tokyo Metro and Toei Subway—and they connect to above-ground lines in the Greater Tokyo metropolitan area. Getting around this huge city by metro is easy, especially if you avoid peak rush hours.
The Basics
Visitors to Tokyo will immediately notice the above-ground rail throughout the city, but hiding beneath the surface is the world's busiest underground network, with around 8 million passengers using it daily. Two operators run the service and together have 278 stations on 13 lines. Wherever you want to go in central Tokyo, a subway station isn't far away. Plus, the lines connect to Japan Rail and other above-ground lines to go farther afield. Taking the subway is much more efficient than driving or taking taxis, as there's no chance of getting stuck in traffic.
Travelers can catch the subway while traveling independently around the city. A number of organized sightseeing tours also use the subway to get around.
Things to Know Before You Go
Ticket machines in stations offer the option of English-language instructions.
Station names are transliterated into English, so travelers who don't read Japanese needn't worry.
Passengers can buy single-trip tickets as well as day and multi-day passes.
If connecting between different lines, or between the subway and above-ground rail, be aware that not all stations with the same name are connected. It's sometimes necessary to leave one station and enter another, down the road.
How to Get There
Tokyo's subway covers many points of interest throughout the central city, and connects with other rail lines. Visitors are never too far from a subway station.
When to Get There
Tokyo is a heavily populated city, and many locals commute to work via the subway. During rush hour, trains are intensely packed and very uncomfortable to ride. Avoid subway travel between 8am and 9am, as well as between 5pm and 6pm, especially if you are traveling with kids, have mobility issues, or suffer from claustrophobia.
Travel by Monorail
From underground to above the city: Visitors to Tokyo can trade in the subway and instead travel by monorail for an aerial view. The Tokyo Monorail primarily connects the city to Haneda Airport but it also follows the coast of Tokyo Bay, so it's a good way to check out this part of the city.
Read More
Show Less
0 Tours and Activities to Experience Tokyo Metro (Tokyo Subway)
---