Things to Do in Madaba
---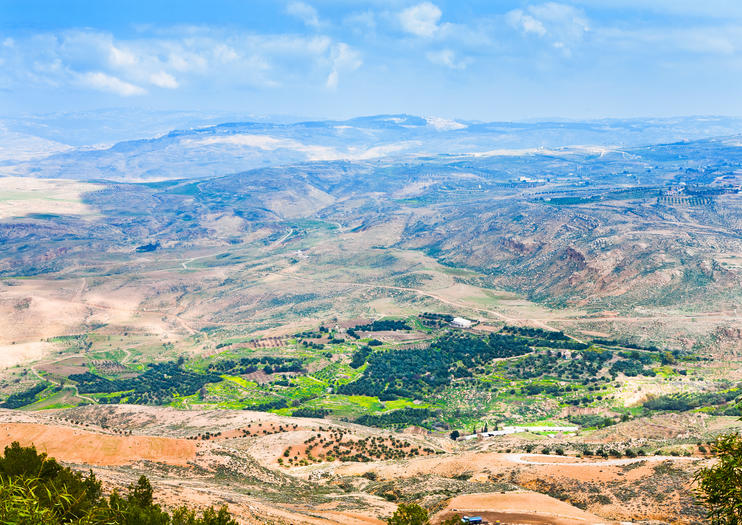 Mount Nebo is 817 meters (2,680 feet) above sea level, and thus more than 1km (0.6 mi) above the neighboring Dead Sea. It is a site holy to both Christians and Jews: Moses is said to have died on or near the mountain some time after God had showed him the Holy Land from its summit.
You can still enjoy the prophet's view today – gaze out over the sea lying under a saline haze, the ancient city of Jericho and, if you're lucky, all the way to Jerusalem and Bethlehem. On Siyagha (one of the mountain's twin peaks), you can see the remains of mosaics from a Byzantine monastery.
Read More
Show Less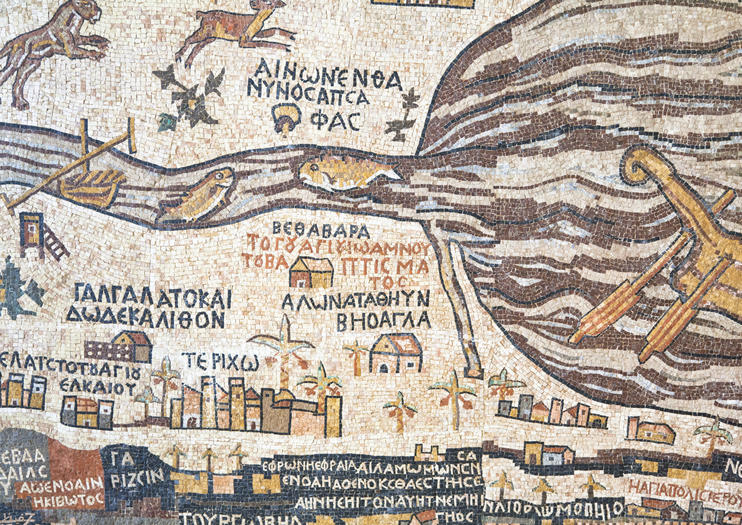 Located in Madaba, the 19th-century Greek Orthodox St. George Church is home to the famous Madaba Map. This sixth-century Byzantine mosaic map is believed to have been created in 542 AD, making it one of the world's oldest biblical maps. It features imagery of the Holy Land depicted in ornate tiles and was originally made to encompass about 51 feet by 19.5 feet.
The map features more than 150 Greek inscriptions and shows locations like Jericho, the Dead Sea, Palestine, the Nile Delta, Karak and the focus of the map, Jerusalem. Today it's about one-third its original size, although it is still in excellent condition and worth a visit. It's said that Muslims once damaged the maps in places where Islam was portrayed as an apostate religion due to offense taken by the fact that the map depicts Jesus as God's son. The map was unearthed in 1894 AD, and St. George Church was then built over it to act as its protector.
Read More
Show Less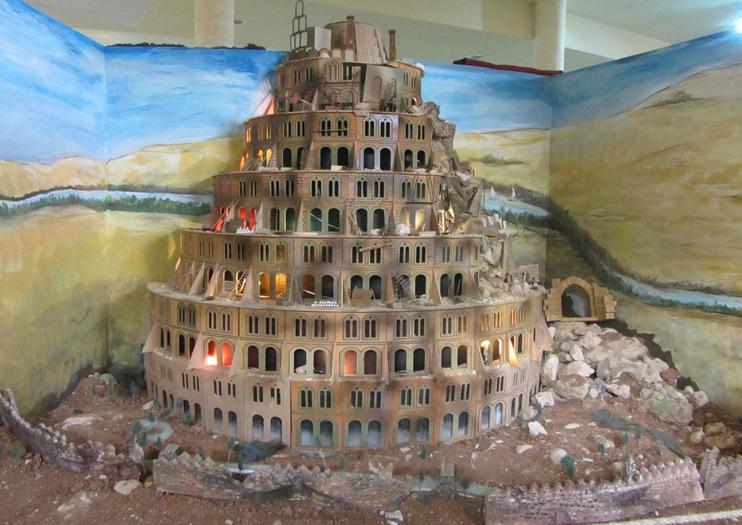 La Storia Complex, located just over a mile (2 kilometers) from Mt. Nebo, offers visitors a quirky overview of the culture, religion, history and heritage of Jordan. The museum portion of the complex comprises a series of dioramas (some of them animatronic) depicting mostly Biblical scenes, starting with Noah's Ark and continuing through the parting of the Red Sea, the birth of Jesus and the Last Supper. Other scenes show what life was like in a traditional Bedouin village, with animatronic villagers performing day-to-day tasks.
Also of interest is the onsite HandiCrafts Centre, where you can buy handmade mosaics, furniture, carpets, Dead Sea products, scarves, shawls and Bedouin jewelry, much of it made by local artists with special needs. Another section of the museum has been reserved to house what could turn out to be the largest mosaic mural in the world, set to measure 98 feet (30 meters) long and 20 feet (6 meters) tall.
Read More
Show Less
---