Things to Do in Dahab
---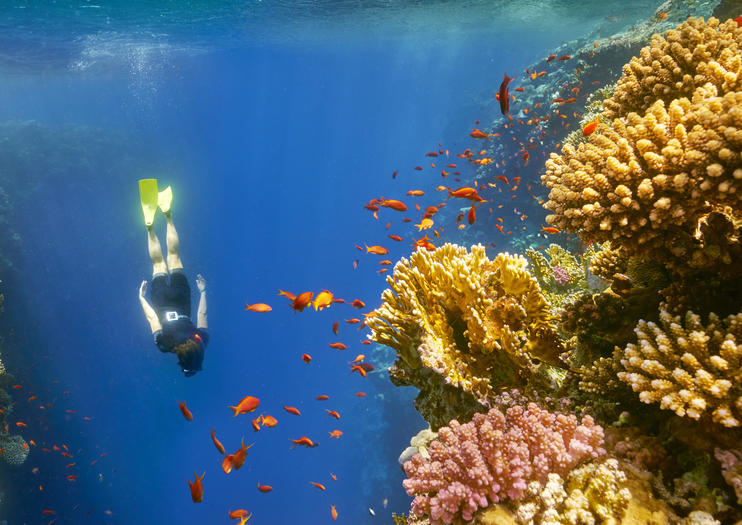 One of the world's most famous snorkeling and diving spots, the evocatively named Blue Hole is renowned for its unique geological formation – a 426-foot- (130-meter-) deep sinkhole in the Red Sea, fringed with colorful coral reef and filled with startling blue waters. The Blue Hole has long been a magnet for adventurous scuba divers hoping to get a glimpse of the colorful underwater world, with the main attraction being an 85-foot (26-meter) underwater reef tunnel, located at about 183 feet (56 meters) deep, that leads out into the ocean. Due to its easy accessibility, Blue Hole is an especially popular spot to visit from Dahab or even Sharm El-Sheik, located about an hour and a half away.
With an experienced guide and the appropriate safety precautions, visitors can snorkel and swim within a kaleidoscope of marine life, where it is possible to spot triggerfish, unicorn fish, parrotfish, angelfish and surgeonfish, among others.
Read More
Show Less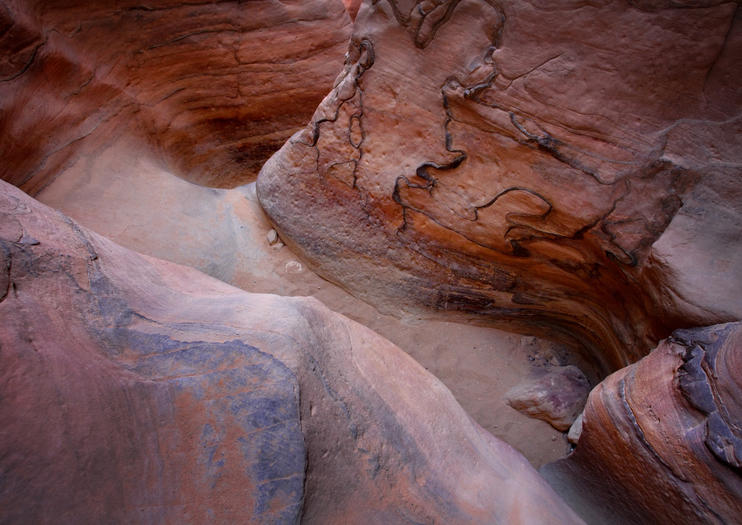 The swirls of candy-colored rock at Colored Canyon are a popular day trip destination from Sharm el Sheikh, forming some of the most impressive natural features in the world.
You'd swear the patterns covering the walls of this steep, narrow canyon were the work of a talented artist, rather than the forces of nature working their magic over millennia.
It's a pretty easy hike along the floor of the canyon, around 800 m (half a mile) long. This is a popular spot, so to appreciate the canyon's tranquil beauty, try to arrive early, ideally before breakfast.
Read More
Show Less
---