Top Markets in Busan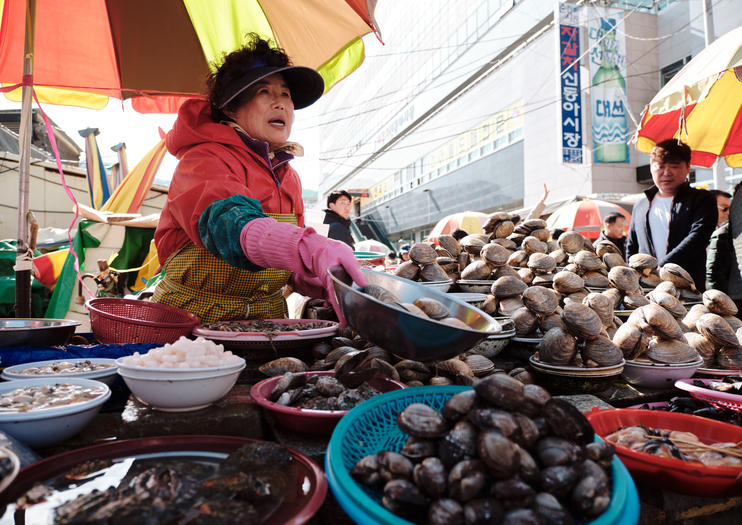 Shopping is a major recreational activity in Busan, where large malls and department stores offer plenty of ways to give your credit card a workout. Traditional markets, on the other hand, allow you to browse all kinds of goods while also interacting with locals and experiencing a bit of daily life. Here are the major markets in Busan.
Gukje Market
Busan's largest traditional market, Gukje Market is the place to go to find bargains on clothing, home items, kitchenware, electronics, and souvenirs. These bustling stalls have been a fixture of Busan since the Korean War, when refugees began setting up stores here to make a living.
Jagalchi Market
This is Busan's main seafood market, famous for its stalls that are mostly run by women. A large variety of fish and other seafood is for sale, including live and dried. This is a great place to observe and be part of local life in Busan.
Bupyeong Kkangtong Market
Liquor, fashion items, and accessories can be found at this market that once sold imported canned goods from the United States during the Korean War. Today, it's known for its night market, where you can discover an array of street food.
Read More
Show Less
---